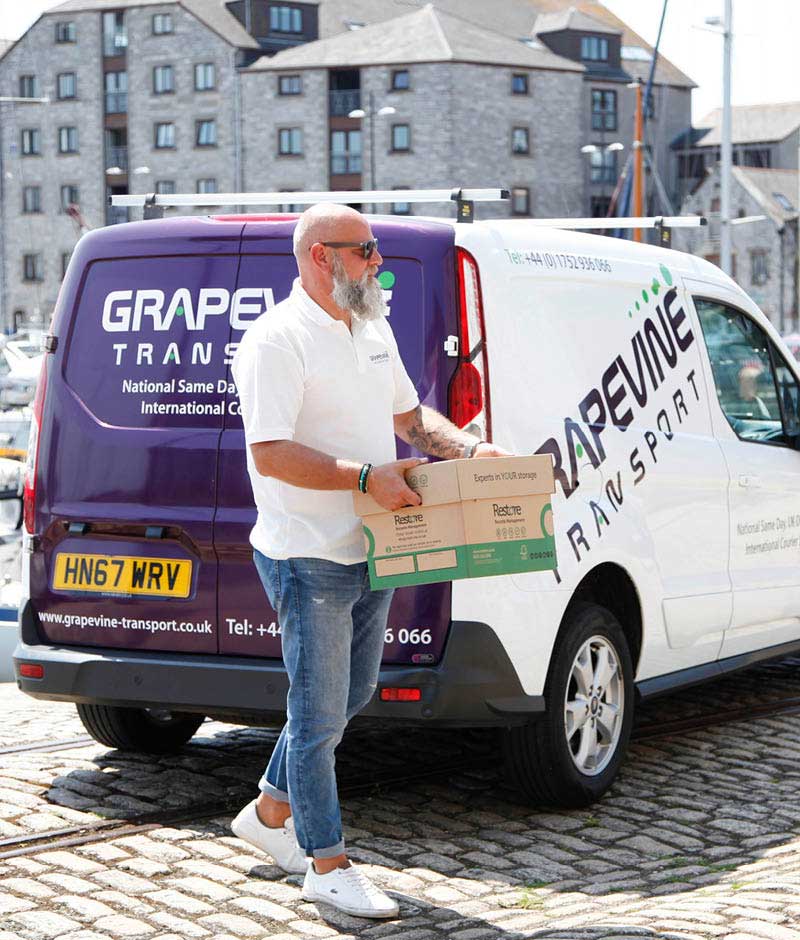 Sometimes, you need to get a parcel delivered on the same day. Not early the next day or 48hrs later, occasionally it just needs to be there on the very same day and that's where Grapevine Transport can help.
This type of request often comes with a degree of stress for you the customer but delivering on time is what we do at Grapevine Transport. In the process we remove that level of anxiety so you can get on with your day, safe in the knowledge that your parcel has been collected and delivered safely by a fully trained, professional courier.
We've all been there, a customer not only needs something urgently but they're also willing to pay for that privilege as well. With the best will in the world there's no point in speaking to the Post Office and even the large scale, established delivery companies have processes in place that invariably means that even the simplest of local jobs seem to end up going through some 'UK hub' in Nuneaton … slightly odd.
At Grapevine we're the sort of hands on, approachable delivery team that can help. We're flexible enough to talk you through the issues and deliver on our promise (literally). We're not a company with over complicated, network processes … we merely pick a parcel up and take it to where it's meant to be. The amount of time it takes is defined by the distance it has to travel and of course the national speed limit.
We not only offer a one-off service, we also offer a fully scheduled, regular service which can be once a month, once a week or even once a day. It's our job to react quickly and efficiently to your needs, which we do with our fully trained and experienced couriers. We offer a standard £15,000 indemnity although we can arrange more if required and we even have a text and email notification service, just so you that you know that your parcel has arrived.  
So, the next time a customer says to you 'I need this parcel and I need it yesterday' your answer can now be, 'Our courier will collect it in the next hour or two and will deliver to your door later today … as for delivering it 'yesterday', 'I'm not sure that even Grapevine Transport can do that, but I'll ask them."
If you do need a parcel collected in the UK and delivered as a matter of urgency then please get in contact with us at Grapevine Transport on 01752 936066. 
We're happy to talk through the issue, we're happy to give you a price and then if you're happy, we'll collect the item and deliver it safely to where it needs to be, even if that's on the same day.